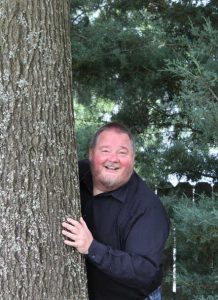 Dr. Anthony Henry enjoys getting to know his patients and finding ways to meet their dental needs. Whether you need a simple filling, braces, a root canal or full mouth reconstruction, he will take the time to listen to your needs and prepare a dental care plan for you.
Dr Henry decided to become a dentist in high school. He wanted a career that would allow him to make people's lives better. Through the practice of dentistry, Dr. Henry has found a way to improve the quality of his patients' lives by improving the health, function and appearance of their teeth and smiles.
Dr. Henry graduated from Meharry Medical College with his Doctor of Dental Surgery degree in 1995. Since then, he has practiced dentistry in Ringgold at Northwest Georgia Dentistry. He began training in neuromuscular dentistry at the Las Vegas Institute for Advanced Dental Studies, a world-renowned leader in dental education. After completing the coursework, Dr. Henry joined an elite, worldwide group of dentists who can provide the advanced treatments taught at the Las Vegas Institute.
In his spare time, Dr. Henry loves to hunt and spend time with his family. He and his wife Wendy have two children, Victoria and Nicholas.
If you would like to schedule your visit with our dentist in Ringgold, Georgia, contact Northwest Georgia Dentistry at 706-935-2206 today.